Welcome to my blog!
My name is Marianne I am an artist and want to post some of my work here. I also have a website www.marianneelvan.com where you can see some of my charcoal drawings and other artwork. You can also meet me on instagram: @Melvan3 
Blogging is new to me  and I just want to try it out. Lets see if its my kind of thing to do.
My art is very figurative and at the moment I paint my cats.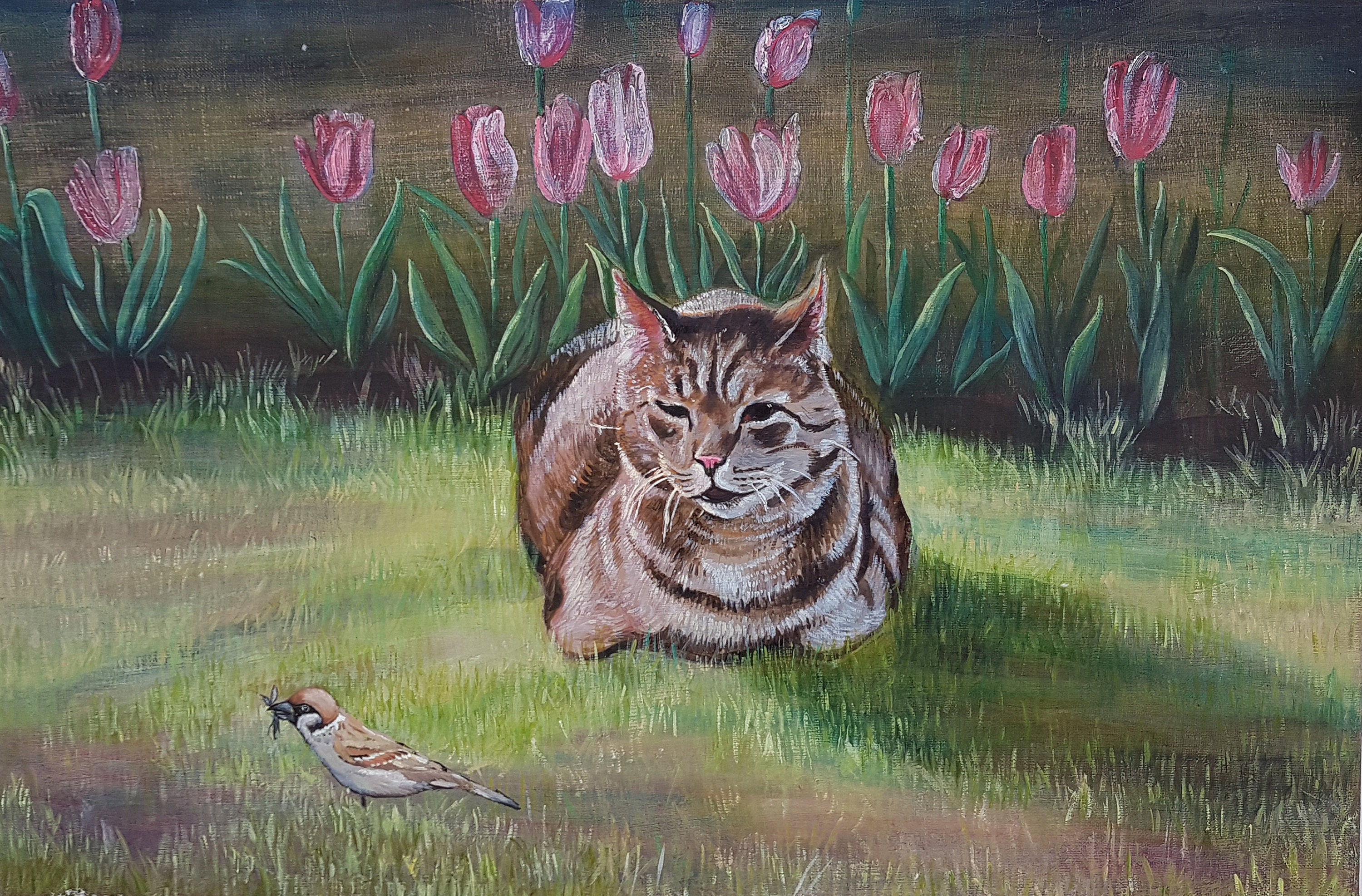 This is an oilpainting of my cat Caesar  in the garden. He loved to spend time in my garden observing nature and life there. Unforunately he past away 21 desember 2017 diagnosed with a heavy diabetes disorder. He was diagnosed with diabetes for three years ago and needed insulin twise a day. But still he was so grateful for having hes life here. We rescue him in 2012. Here we have heavy winters and its hard or hopeless to be a cat without a home. We gave Caesar a home basically.  Caesar gave me so much love in return. Taking care of him was just a joy:) I loved him a lot:)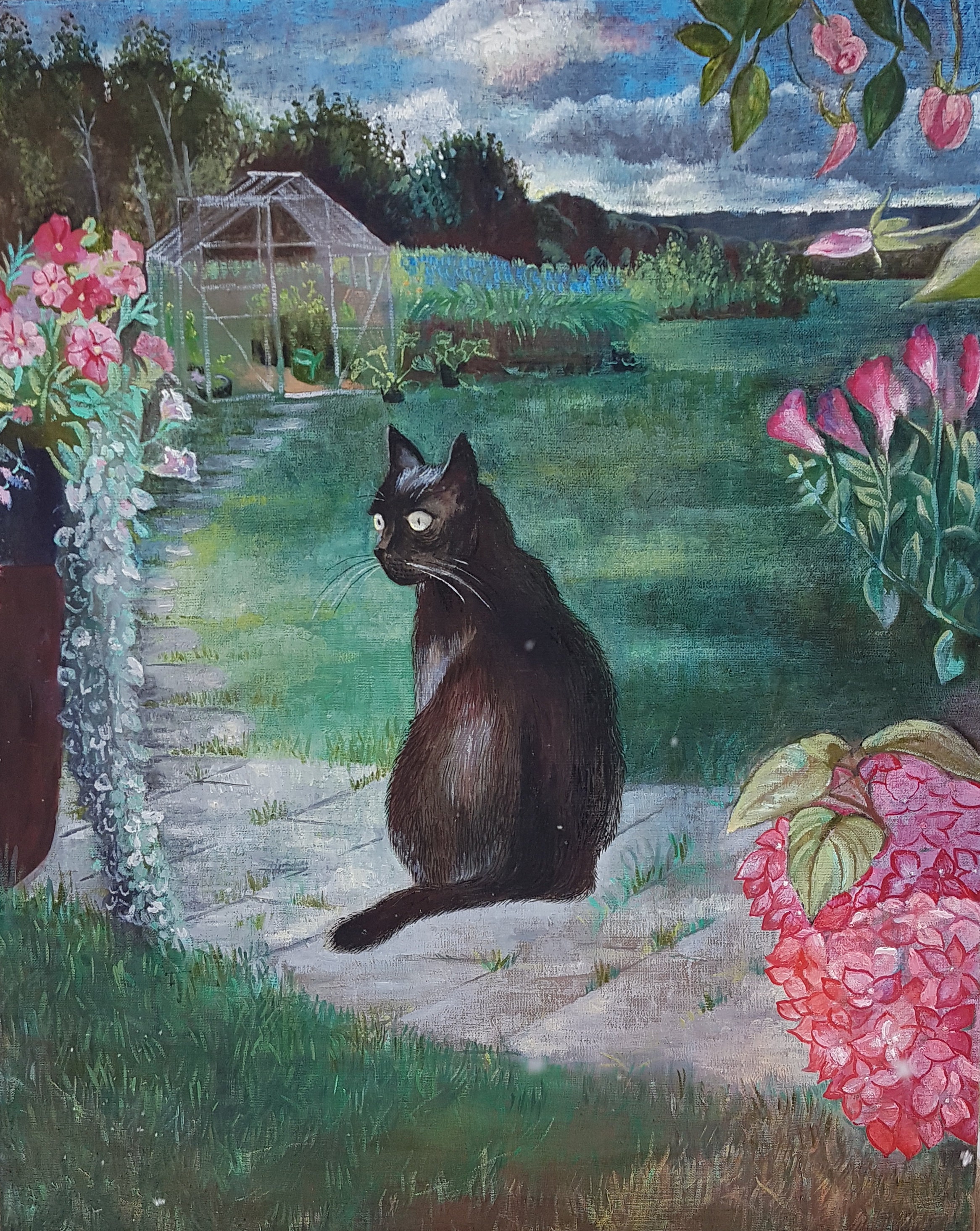 This is an oilpainting of my  cat Blakie. He is strong and beautiful and have lived with me all hes life. Here he is in my garden, we have a wonderful garden and enjoy it it in the summertime.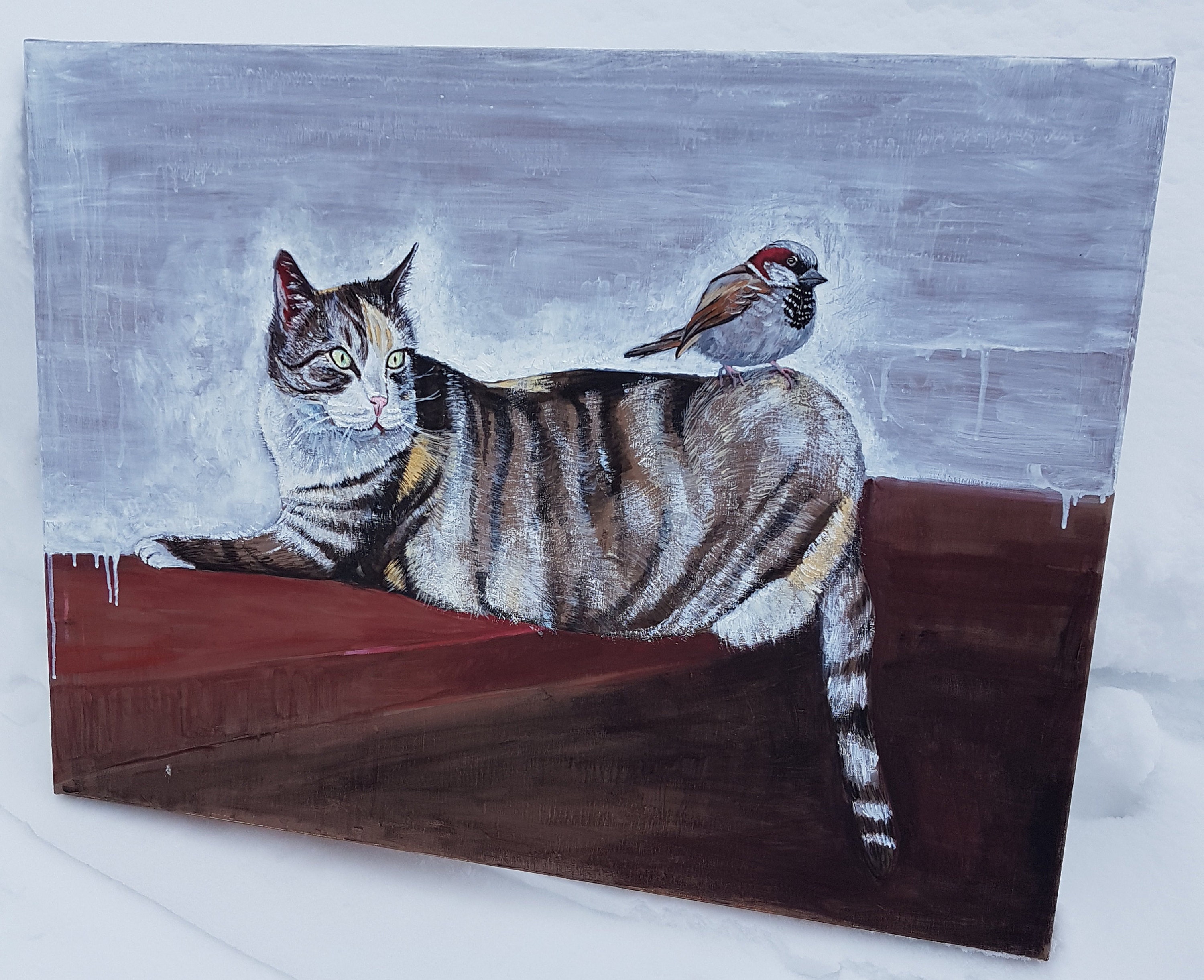 This is an oilpainting of Lotta. Shes got a great personality, like Garfield.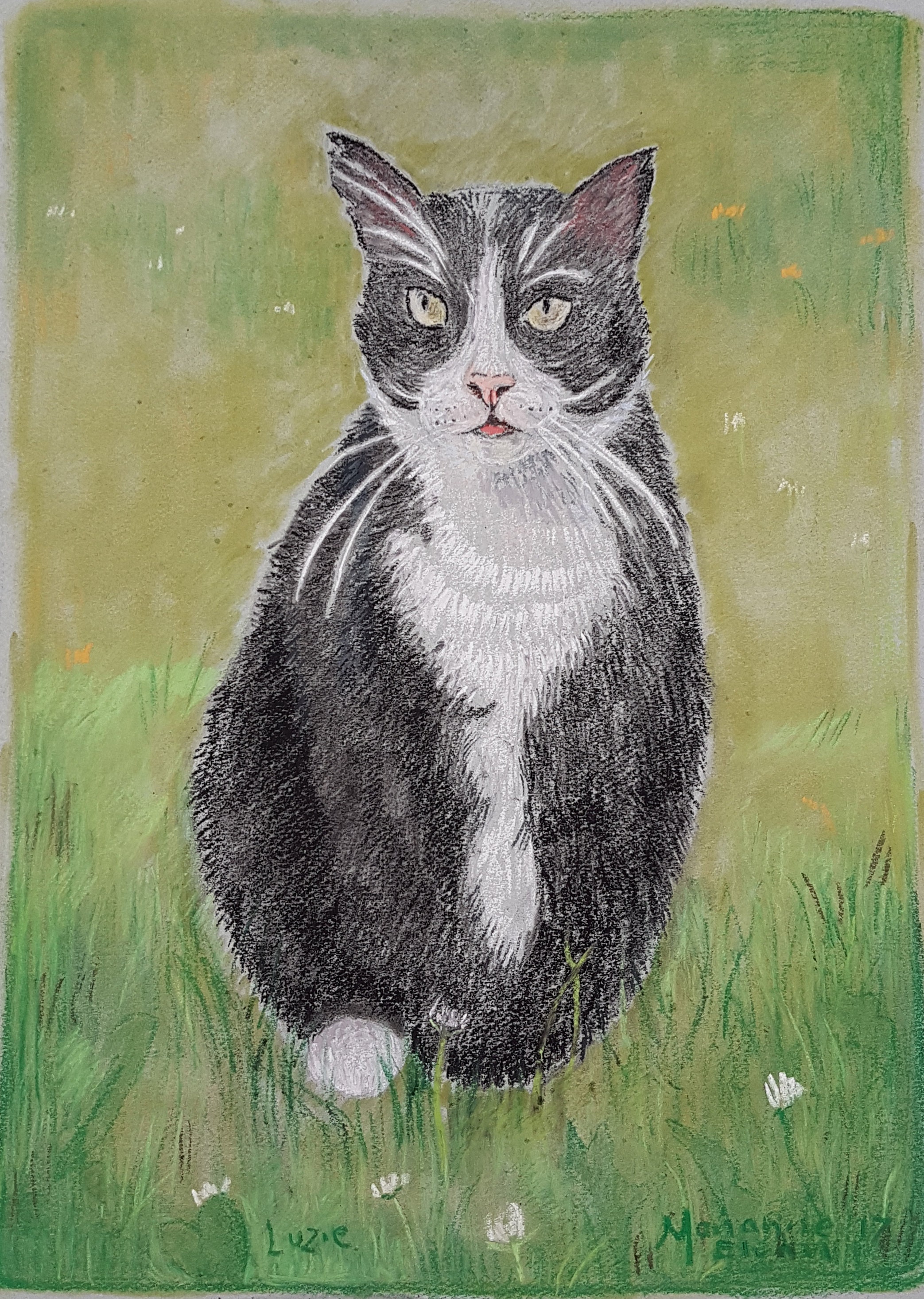 This is  a pastell drawing of "Luzie" He roules the house with great love:)